Error 503 Backend fetch failed
Backend fetch failed
Guru Meditation:
XID: 195869516
---
Varnish cache server
Error 503 Backend fetch failed
Backend fetch failed
Guru Meditation:
XID: 195869518
---
Varnish cache server
Description

Details

Traditional style

Rich brown finish

Detailed carvings

Felt Lined Top Drawers

Keyboard drawer

Computer storage

Ball bearing glides

Power strip

Task lighting

Weight & Dimensions

Desk (800800): 72"W x 36"D x 31"H - 430lbs.
File Cabinet (800802): 42"L x 24"W x 31"H
Credenza (800801B): 72"W x 24"D x 31"H
Hutch (800801H): 71"W x 17"D x 56"H
Bookcase (800803): 37"L x 17"W x 81"H

Specifications

Union Hill Home Office Set

Features:

Product Type:

home office set

Reviews

You're reviewing:

Union Hill Home Office Set

Thank you 1StopBedroom for providing this quality Union Hill Office Set at a price that I could afford.

by Jacqueline E

After reading other great reviews of the Coaster Union Hill Office Set, we decided to purchase it from 1StopBedroom. It arrived quickly and appears to be high quality. The color and style fits well with our existing furniture. I'm very happy with this Office Set!

by Jerry Bryant

The Coaster Office Set from the Union Hill is one of a kind! Beautiful design and affordable. Makes the room stand out. Delivery was quick and problem free. Will order from 1StopBedroom again.

by Jeffrey S

Buy it NOW! I had made a long list of Office Set that I found online, but all had mixed reviews. I saw this Office Set, from the Union Hill and decided to take a chance. I love it. If you are unsure, dont be. Its a great buy.

by Craig Wolz

Error 503 Backend fetch failed

Backend fetch failed

Guru Meditation:

XID: 195869523

---

Varnish cache server

1StopBedrooms Manufacturer Insights

Since their founding over two decades ago, Coaster® has long aimed to be a benchmark for quality and innovation in the world of home and business furniture — whether it's in their lines of mid-century and contemporary furniture for home and office — or the many other collections they offer at always-competitive prices. When you browse their sets, you'll notice how highly diversified this brand truly is. The only real signature to their work is...

View more
Free White Glove Delivery
Ships to:

Customers who viewed this also liked
How do monthly payments work?Learn more >>
Buy now and pay over time. It's simple financing that fits your life.

Monthly Payments
Pay over time and split your purchase into 6, 12 monthly payments.

Easy Checkout
Select the monthly payment option when you check out and provide some basic information to get instantly approved.
1Stopbedrooms Rewards
Earn 3% BACK on every purchase! The more you shop, the more you earn.
Membership in Rewards Basic is free and automatic. Reward dollars can be applied toward any future purchase. There are no product restrictions.
Rewards Benefits:
3% BACK on every purchase
Refer friends and get an extra $10 back in Rewards when they make their first purchase of $100 or more
Distressed Finish
A distressed finish provides a look of aged character to any painted or stained surface. In order to achieve this appearance of natural wear, a craftsman will often use a hand finishing process, that may involve sanding through paint, scoring the wood finish, and treating metal surfaces to create a patina similar to the type that comes with a century in the weather. These processes leave the surface of the product with an antique look and feel where each piece is unique.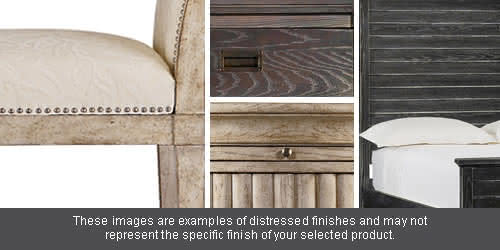 Error 503 Backend fetch failed
Backend fetch failed
Guru Meditation:
XID: 195869526
---
Varnish cache server
Best Price Guarantee
Found a lower price? Just let us know and we'll beat it!
Take advantage of 1stopbedrooms's price match guarantee today!
Call now to speak with a live sales representative 866-456-8823

1 stop is dedicated to always offering the best value to our customers. We will match the price, at the time of purchase, on a Price Match Guarantee product if you find the same item at a lower price at a Designated Major online Retailer or at a local retail competitor's store.
Here's how:
If you find a qualifying lower price online, call (866) 456-8823 and direct a customer service agent to the web site with the lower, or when visiting a 1 stop store, one of our employees will assist you.
On qualifying products, 1 stop will then verify the current price to complete the price match.
Some exclusions apply. See the list of Designated Major Online Retailers and full details.
Have questions or need help with your purchases?