Error 503 Backend fetch failed
Backend fetch failed
Guru Meditation:
XID: 49380658
---
Varnish cache server
Error 503 Backend fetch failed
Backend fetch failed
Guru Meditation:
XID: 49380660
---
Varnish cache server
Description

Details

The Tamilo Gray Brown Rectangular Extendable Dining Room Set has a casual style with interesting vintage elements like planked effect tops, crossbuck side details, and a trestle base. The four side chairs are upholstered for your comfort. The 3-drawer server from the Tamilo Collection features drawers and open slat shelving. Drawers have ball bearing glides. This Tamilo Gray Brown Rectangular Extendable Dining Room Set from Signature Design by Ashley has a light natural honey finish over pine solids and veneers. This dining room furniture makes the perfect backdrop for family meals, impromptu gatherings, and intimate dinners with your favorite guests.

Part of Tamilo Collection

Crafted with Pine solids and veneers

Lighter natural honey finish

Cross buck side detailing

Planking effect on tops constructed with multiple thickness veneers

Trestle base

Fabric seat Chairs

Open slat shelving

Metal Ball Bearing Glide

3 Drawer Server

Weight & Dimensions

Extendable Oval Dining Table: 42"W x 90"D x 30"H - 185.19lbs.
Dining Upholstered Side Chair : 20"W x 23"D x 39"H - 41.89lbs.
Large Upholstered Dining Room Bench: 56"W x 17"D x 19"H - 55.12lbs.
Dining Room Server: 64"W x 19"D x 39"H - 154.32lbs.

Specifications

Tamilo Gray/Brown Rectangular Extendable Dining Room Set

Features:

Product Type:

dining room set

Table Top Shape:

rectangular

Reviews

You're reviewing:

Tamilo Gray/Brown Rectangular Extendable Dining Room Set

I have a newly painted wall and I was hesitant to buy the Tamilo collection Dining Room Set, much to my surprise the color is more vibrant in person. I love it! It made all the tedious research worth it.

by S nye

I was not sure if the color of this Dining Room Set was going to match the other items in the room, but I neednt have worried. This piece of furniture is a beautiful addition to the space. I would definitely order more from the Ashley Tamilo collection.

by Jason Buzzerd

I bought the Tamilo collection Dining Room Set for my mother and she was thrilled! She thought I had magically figured out what furniture she liked. But all I really did was keep tabs on her pinterest account :)

by Michelle Jackson

The delivery was easy and the Dining Room Set looked impeccable. It is very ME! The quality is exceptional and my mom was jealous when she came to visit me so she decided to buy from the Tamilo collection. We love Ashley furniture.

by Jerome C

One of the spookiest things in my home this Halloween was my old furniture. I threw it all out this year and took advantage of the great savings at 1stop. I bought my Dining Room Set from the Ashley Tamilo collection at 1stop and I am extremely pleased.

by DonaldJohn S

Purchased the Dining Room Set a week ago and it arrived in my doorstep this morning. I am impressed with the swift delivery and it is in very very good condition and I am happy to say that it is heavy duty. I give myself props to have chosen the Tamilo collection. It was worth it. My wife approved!

by Melissa M

I never doubted that the Dining Room Set I ordered from 1stop was going to be good. But even I was pleasantly surprised with the quality and value that looks to be inherent in the Ashley Tamilo collection. Ill find out soon enough, as Im about to place another order!
Dining Room Set Ashley 1stop Tamilo collection

by D Cline

I am pleased with my new Dining Room Set it has exceeded my expectations and I get compliments from the guests that come visit me. I always loved Ashley furniture. And I especially love the Tamilo collection. It has a very classic look. And its made very well. Not bad for the price!

by amelia M

I like to shop online because it is hard for me to get out and furniture shop without assistance, Im wheelchair bound. I was browsing around online and came across the Ashley Tamilo collection when I saw this Dining Room Set. I had never ordered from 1stopbedroom and decided to give it a shot. I am very happy with my purchase and with how fast it shipped.

by Marcia M

The Tamilo collection is very beautiful! I bought the Dining Room Set for my house and I am so happy that I did. It made my house look comfy and cozy.

by Jauntessa Abdelkader

Error 503 Backend fetch failed

Backend fetch failed

Guru Meditation:

XID: 49380665

---

Varnish cache server

1StopBedrooms Manufacturer Insights

Ashley Furniture is one of America's oldest and most respectable furniture companies. Founded in 1945, it began as a small company in Chicago dedicated to selling local products and their own wooden occasional furniture. By the time the eighties rolled around, it had become one of the most instantly recognizable furniture retailers in the country. Still family run all these decades later, the good folks at Ashley Furniture are dedicated to hel...

View more
Free White Glove Delivery
Ships to:

Customers who viewed this also liked
How do monthly payments work?Learn more >>
Buy now and pay over time. It's simple financing that fits your life.

Monthly Payments
Pay over time and split your purchase into 6, 12 monthly payments.

Easy Checkout
Select the monthly payment option when you check out and provide some basic information to get instantly approved.
1Stopbedrooms Rewards
Earn 3% BACK on every purchase! The more you shop, the more you earn.
Membership in Rewards Basic is free and automatic. Reward dollars can be applied toward any future purchase. There are no product restrictions.
Rewards Benefits:
3% BACK on every purchase
Refer friends and get an extra $10 back in Rewards when they make their first purchase of $100 or more
Distressed Finish
A distressed finish provides a look of aged character to any painted or stained surface. In order to achieve this appearance of natural wear, a craftsman will often use a hand finishing process, that may involve sanding through paint, scoring the wood finish, and treating metal surfaces to create a patina similar to the type that comes with a century in the weather. These processes leave the surface of the product with an antique look and feel where each piece is unique.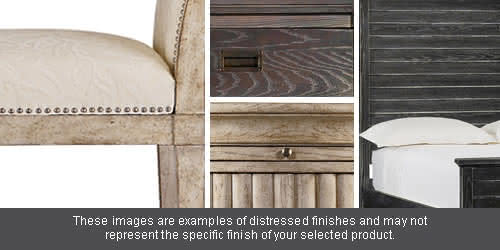 Error 503 Backend fetch failed
Backend fetch failed
Guru Meditation:
XID: 49380668
---
Varnish cache server
Best Price Guarantee
Found a lower price? Just let us know and we'll beat it!
Take advantage of 1stopbedrooms's price match guarantee today!
Call now to speak with a live sales representative 866-456-8823

1 stop is dedicated to always offering the best value to our customers. We will match the price, at the time of purchase, on a Price Match Guarantee product if you find the same item at a lower price at a Designated Major online Retailer or at a local retail competitor's store.
Here's how:
If you find a qualifying lower price online, call (866) 456-8823 and direct a customer service agent to the web site with the lower, or when visiting a 1 stop store, one of our employees will assist you.
On qualifying products, 1 stop will then verify the current price to complete the price match.
Some exclusions apply. See the list of Designated Major Online Retailers and full details.
Have questions or need help with your purchases?