Error 503 Backend fetch failed
Backend fetch failed
Guru Meditation:
XID: 18200009
---
Varnish cache server
Error 503 Backend fetch failed
Backend fetch failed
Guru Meditation:
XID: 18200011
---
Varnish cache server
Description

Details

Part of Summer House Oyster White Collection

Oyster White Finish

Crafted from Poplar & Pine Solids with Wood Products

French & English

Dovetail Construction

Bottom Case Dust Proofing

Felt Lined Top Drawers

Louvered Panel Accents

Bun Feet

Bead Molding Frames Drawers and Doors

Wooden Knob Hardware

Flip Down Top Drawers

Adjustable Shelf Behind Each Door

Bed is Available in Queen & King Sizes

Slat rolls included

Weight & Dimensions

Queen Panel Headboard: 66"W x 4"D x 58"H - 66lbs.
Queen Storage Footboard: 66"W x 21"D x 19"H - 114lbs.
Storage Rails: 81"W x 4"D x 13"H - 53lbs.
King Panel Headboard: 82"W x 4"D x 60"H - 81lbs.
King Storage Footboard: 82"W x 21"D x 19"H - 139lbs.
Storage Rails: 81"W x 4"D x 13"H - 53lbs.
1 Drawer Night Stand: 31"W x 18"D x 30"H - 86lbs.
2 Drawer Night Stand: 24"W x 17"D x 27"H - 62lbs.
5 Drawer Dresser: 66"W x 18"D x 37"H - 196lbs.
Small Mirror: 35"W x 3"D x 43"H - 40lbs.
Mirror: 44"W x 3"D x 46"H - 51lbs.
5 Drawer Chest: 38"W x 18"D x 55"H - 150lbs.
Media Chest: 50"W x 18"D x 37"H - 147lbs.
Lingerie Chest: 31"W x 18"D x 55"H - 134lbs.

Specifications

Summer House Oyster White Panel Storage Bedroom Set

Features:

Reviews

You're reviewing:

Summer House Oyster White Panel Storage Bedroom Set

I would highly recommend the Summer House Bedroom Set by Liberty that I purchased online from 1StopBedroom. I knew I loved the look of it online but often once you actually receive an item, you are disappointed. This is the exact opposite case; I am even more impressed with the quality of the Bedroom Set now that it is in my home.

by J Maccio

I just love my new Bedroom Set from the Summer House. It is so lovely and so sturdy.

by Kelly Wellman

I usually shy away from reviews, but honestly I found my Summer House Bedroom Set to look so extraordinary, I had to put my two cents in. This is an amazing find for an equally amazing price.

by M Mellace

The Summer House is absolutely stunning. I had been trying to find a piece that would go with my existing Bedroom Set dcor and decided on purchasing a Bedroom Set from 1StopBedroom. Love it.

by lynsey B

Ordered a Liberty Summer House Bedroom Set last week and just received it today. This was the first I'd tried buying furniture online, and I was a little worried, but everything has worked out great. Delivery men unpacked it & set it up just where I wanted it and cleaned up all the packaging bits. Definitely a quality item!

by S Khawar

I am very pleased with the Summer House Bedroom Set by Liberty i just purchased. I was a little bit skeptical ordering a furniture online but when I received, I am glad to say that I did not make any mistake. I actually got what I have asked for. Thank you to 1StopBedroom for making it so simple to order.

by Soledad M

I needed a Bedroom Set after my husband moved out. I went to 1StopBedroom and bought the Summer House. Wow! It looks really nice and is very strong.

by Raul Wise

This Bedroom Set and the Summer House is all around gorgeous. Even better in person and the pictures make it look pretty.

by K Eniquez

Error 503 Backend fetch failed

Backend fetch failed

Guru Meditation:

XID: 18200016

---

Varnish cache server

1StopBedrooms Manufacturer Insights

In 1992, Richard Brian and seven of his most trusted friends took a financial leap and began their own business manufacturing chairs and table tops. The furniture business is a competitive one, but Brian wasn't a man to be intimidated. Even though he was only able to afford a basement level showroom in High Point, he took his wooden chairs out into the streets of America's furniture heartland and gave them the exposure he knew they deserved. I...

View more
Free White Glove Delivery
Ships to:

Customers who viewed this also liked
How do monthly payments work?Learn more >>
Buy now and pay over time. It's simple financing that fits your life.

Monthly Payments
Pay over time and split your purchase into 6, 12 monthly payments.

Easy Checkout
Select the monthly payment option when you check out and provide some basic information to get instantly approved.
1Stopbedrooms Rewards
Earn 3% BACK on every purchase! The more you shop, the more you earn.
Membership in Rewards Basic is free and automatic. Reward dollars can be applied toward any future purchase. There are no product restrictions.
Rewards Benefits:
3% BACK on every purchase
Refer friends and get an extra $10 back in Rewards when they make their first purchase of $100 or more
Distressed Finish
A distressed finish provides a look of aged character to any painted or stained surface. In order to achieve this appearance of natural wear, a craftsman will often use a hand finishing process, that may involve sanding through paint, scoring the wood finish, and treating metal surfaces to create a patina similar to the type that comes with a century in the weather. These processes leave the surface of the product with an antique look and feel where each piece is unique.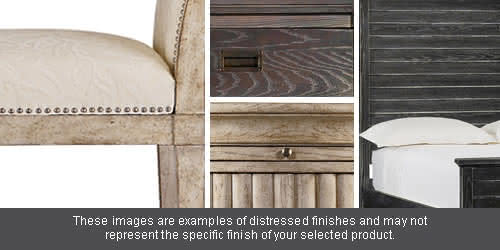 Error 503 Backend fetch failed
Backend fetch failed
Guru Meditation:
XID: 18200019
---
Varnish cache server
Best Price Guarantee
Found a lower price? Just let us know and we'll beat it!
Take advantage of 1stopbedrooms's price match guarantee today!
Call now to speak with a live sales representative 866-456-8823

1 stop is dedicated to always offering the best value to our customers. We will match the price, at the time of purchase, on a Price Match Guarantee product if you find the same item at a lower price at a Designated Major online Retailer or at a local retail competitor's store.
Here's how:
If you find a qualifying lower price online, call (866) 456-8823 and direct a customer service agent to the web site with the lower, or when visiting a 1 stop store, one of our employees will assist you.
On qualifying products, 1 stop will then verify the current price to complete the price match.
Some exclusions apply. See the list of Designated Major Online Retailers and full details.
Have questions or need help with your purchases?