Error 503 Backend fetch failed
Backend fetch failed
Guru Meditation:
XID: 60906456
---
Varnish cache server
Error 503 Backend fetch failed
Backend fetch failed
Guru Meditation:
XID: 60906458
---
Varnish cache server
Description

Details

Hudson Collection by Meridian Furniture
Grey finish
Grey velvet
Crystal tufting
Available in King and Queen
Nightstand has 2 drawers
Dresser features 9 drawers
Set includes: Bed, Nightstand, Dresser, and Mirror
This bed requires a boxspring
Matching pieces available, configure below

Meridian Hudson Canopy Bedroom Set in Grey

Elegant and eye-catching, the stunning Hudson Bedroom set from Meridian Furniture is the perfect addition to any space. The bed is upholstered in rich Velvet that is complimented by a crystal-tufted design. Available in both a Canopy and Sleigh bed design. The set features velvet-upholstered case goods with crystal handles and tufted details on the sides, which truly makes this the most unique bedroom set around. Strength and beauty is guaranteed with a solid wood frame and legs.

Set Includes: 1 Bed, 1 Nightstand, 1 Dresser, 1 Mirror

Dimensions:

Queen Panel Bed- 69"W x 58"H
King Panel Bed- 78"W x 58"H
Nightstand- 27.5"L x 19"D x 28"H
Dresser- 67"L x 21"D x 38.5"H
Mirror- 44"W x 35.5"H
Chest- 43"W x 19"D x 50"H

Weight & Dimensions

Specifications

Meridian Hudson Canopy Bedroom Set in Grey

Features:

Frame Material:

wood, glass, upholstered, other

Sku:

Hudson-Canopy-Q;Hudson-NS

Reviews

You're reviewing:

Meridian Hudson Canopy Bedroom Set in Grey

Immediately fell in love with the look of the stylish Hudson. I had to look twice at the cost, which candidly had me worried that it lacked the quality I wanted. Nothing could've been more wrong. Decided that if the Hudson Bedroom Set could pass my test, I'd go back to order more furniture by Meridian. I was delighted with this purchase. The Bedroom Set is a sturdy, solid piece. All the parts were carefully wrapped, and there were no flaws. The best part was how it looked a real honey of a piece that could easily fit with most any dcor. The rest of my Hudson is scheduled to arrive in a few days.

by Tanya C

The Bedroom Set from 1StopBedrooms Hudson goes well with our chairs. It is so sturdy and the materials are natural.

by Jerry O

I'm a furniture buyer, so I really know the ins and outs of what's out there. Want to know what I bought for my new townhouse? The Hudson. Take a look. I especially like the stunning style of the Bedroom Set. Remember, I can pretty much get whatever I want. I'm saying Hudson is one of the very best, regardless of price point.

by O Castrejon

My new Bedroom Set from the Hudson is simply divine. I couldnt have asked for a better piece of furniture.

by Gabriela V

You won't be sorry if you order from the Hudson very nice line of furniture. My Hudson Bedroom Set turned out to be a nice solid piece. Nothing was damaged underneath generous wrapping materials, delivery was quick and on time, and the price was right.

by R Dowen

The only reason I jumped on the Hudson Bedroom Set is because I couldn't find anything I liked better, at any price. Really.

by Kelly Mardis

I intended to use my Hudson Bedroom Set in a traditional fashion, until I read the review about someone's unorthodox placement of the piece in a large bathroom. What a great idea!

by Selwin H

This piece from the Hudson was sturdily shipped and arrived in perfect condition. I am very happy with 1StopBedroom.

by Diyoni Marshall

Error 503 Backend fetch failed

Backend fetch failed

Guru Meditation:

XID: 60906463

---

Varnish cache server

1StopBedrooms Manufacturer Insights

Based out of Trenton, New Jersey, Meridian Furniture is one the top direct importers of fine furniture in the United States. As a company that strives to offer some of the best prices within the industry, they don't slack in terms of coming through with some of the best furniture items. Regardless of their prices, the quality of this company's offerings remains solid. Meridian Furniture offers a range of products in the contemporary and modern...

View more
Free In Home Delivery
Ships to:

Customers who viewed this also liked
How do monthly payments work?Learn more >>
Buy now and pay over time. It's simple financing that fits your life.

Monthly Payments
Pay over time and split your purchase into 6, 12 monthly payments.

Easy Checkout
Select the monthly payment option when you check out and provide some basic information to get instantly approved.
1Stopbedrooms Rewards
Earn 3% BACK on every purchase! The more you shop, the more you earn.
Membership in Rewards Basic is free and automatic. Reward dollars can be applied toward any future purchase. There are no product restrictions.
Rewards Benefits:
3% BACK on every purchase
Refer friends and get an extra $10 back in Rewards when they make their first purchase of $100 or more
Distressed Finish
A distressed finish provides a look of aged character to any painted or stained surface. In order to achieve this appearance of natural wear, a craftsman will often use a hand finishing process, that may involve sanding through paint, scoring the wood finish, and treating metal surfaces to create a patina similar to the type that comes with a century in the weather. These processes leave the surface of the product with an antique look and feel where each piece is unique.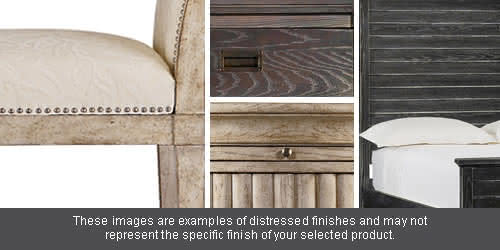 Error 503 Backend fetch failed
Backend fetch failed
Guru Meditation:
XID: 60906466
---
Varnish cache server
Best Price Guarantee
Found a lower price? Just let us know and we'll beat it!
Take advantage of 1stopbedrooms's price match guarantee today!
Call now to speak with a live sales representative 866-456-8823

1 stop is dedicated to always offering the best value to our customers. We will match the price, at the time of purchase, on a Price Match Guarantee product if you find the same item at a lower price at a Designated Major online Retailer or at a local retail competitor's store.
Here's how:
If you find a qualifying lower price online, call (866) 456-8823 and direct a customer service agent to the web site with the lower, or when visiting a 1 stop store, one of our employees will assist you.
On qualifying products, 1 stop will then verify the current price to complete the price match.
Some exclusions apply. See the list of Designated Major Online Retailers and full details.
Have questions or need help with your purchases?