Description

Details

Part of Jansen Collection from Catnapper
Upholstered in soft livesmart performance fabric
Mid century modern motion design
Wooden accent arm panels
Steel seat box
Comfort coil seating with comfor gel
Stain resistant
Heavy duty and offers a barrier protection

Weight & Dimensions

Reclining Sofa: 78"W x 41"D x 41"H - 209lbs.
Power Reclining Sofa: 78"W x 41"D x 41"H - 229lbs.
Reclining Loveseat: 54"W x 41"D x 41"H - 175lbs.
Power Reclining Loveseat: 54"W x 41"D x 41"H - 195lbs.
Recliner: 31"W x 43"D x 42"H - 108lbs.
Power Recliner: 31"W x 43"D x 42"H - 118lbs.

Specifications

Jansen Pebble Lay Flat Reclining Living Room Set

Features:

Product Type:

living room set

Sku:

2601-173228;26026-173228

Reviews

You're reviewing:

Jansen Pebble Lay Flat Reclining Living Room Set

Error 503 Backend fetch failed

Backend fetch failed

Guru Meditation:

XID: 76953997

---

Varnish cache server

1StopBedrooms Manufacturer Insights

Just like their name suggests, these pieces will make you want to curl up with a blanket and relax. Catnapper by Jackson Furniture has some of the most comfortable and high quality living room seating options in the market. You'll find a recliner that's ideal for watching your favorite team play, sofas and sectionals that are cozy for the whole family, and even reclining sofas that make great additions to a home theatre. These pieces are made ...

View more

We have no reviews to display for this product.

Tell Us What You Think!

Tell us what you think about the Jansen Pebble Lay Flat Reclining Living Room Set. It will help us provide you with better products in the future and help your fellow 1StopBedrooms shoppers make better purchases.
Free White Glove Delivery
Ships to:

Customers who viewed this also liked
How do monthly payments work?Learn more >>
Buy now and pay over time. It's simple financing that fits your life.

Monthly Payments
Pay over time and split your purchase into 6, 12 monthly payments.

Easy Checkout
Select the monthly payment option when you check out and provide some basic information to get instantly approved.
1Stopbedrooms Rewards
Earn 3% BACK on every purchase! The more you shop, the more you earn.
Membership in Rewards Basic is free and automatic. Reward dollars can be applied toward any future purchase. There are no product restrictions.
Rewards Benefits:
3% BACK on every purchase
Refer friends and get an extra $10 back in Rewards when they make their first purchase of $100 or more
Distressed Finish
A distressed finish provides a look of aged character to any painted or stained surface. In order to achieve this appearance of natural wear, a craftsman will often use a hand finishing process, that may involve sanding through paint, scoring the wood finish, and treating metal surfaces to create a patina similar to the type that comes with a century in the weather. These processes leave the surface of the product with an antique look and feel where each piece is unique.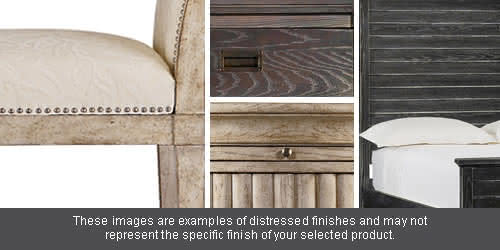 Best Price Guarantee
Found a lower price? Just let us know and we'll beat it!
Take advantage of 1stopbedrooms's price match guarantee today!
Call now to speak with a live sales representative 866-456-8823

1 stop is dedicated to always offering the best value to our customers. We will match the price, at the time of purchase, on a Price Match Guarantee product if you find the same item at a lower price at a Designated Major online Retailer or at a local retail competitor's store.
Here's how:
If you find a qualifying lower price online, call (866) 456-8823 and direct a customer service agent to the web site with the lower, or when visiting a 1 stop store, one of our employees will assist you.
On qualifying products, 1 stop will then verify the current price to complete the price match.
Some exclusions apply. See the list of Designated Major Online Retailers and full details.
Have questions or need help with your purchases?