Error 503 Backend fetch failed
Backend fetch failed
Guru Meditation:
XID: 73945680
---
Varnish cache server
Error 503 Backend fetch failed
Backend fetch failed
Guru Meditation:
XID: 73945682
---
Varnish cache server
Description

Details

Part of Hallstrung Collection from Ashley
Components are secured with combinations of glue, blocks, interlocKing panels and staples
Stripes and patterns are match cut
All fabrics are pre approved for wearability and durability against AHFA Standards
Cushions are constructed of low melt fiber wrapped over high quality foam
Metal drop in unitized seat box for strength and durability
All metal construction to the floor for strength and durability
The power reclining mechanism infinite positions for comfort and a usb charging port in the control
Arm, Cushion and Inside Back: 100% Leather
All Other Parts: 69% Polyester, 31% PVC

Stay happy at home feeling as if you're floating on a cloud with the Hallstrung 2-seat reclining power Living Room Set with Easy View power adjustable headrests. Comfort is immediate when you're in control of your relaxation. Simply adjust the seat's position and headrest with the easy one-touch power control buttons. Plus with the convenient USB charging ports, cell phones or laptops can be charged without having to get up. The feel of heavy weight luxurious leather surrounds you via the cushioned seat, interior bustled back cushioning and pillow top armrest, while faux leather on the back and sides is easy on the eyes and the wallet. The chocolate-colored upholstery provides a modern look in a high back design that's traditional what a great way to unwind and watch TV.

Weight & Dimensions

Power Reclining Sofa: 86"W x 40"D x 44"H - 136lbs.
Distance between Arms: 65"
Power Reclining Loveseat: 75"W x 40"D x 44"H - 136lbs.
Console opening: 8.75"W x 12"D x 3.75"H
Distance between arm and console: 53"
Power Recliner: 54"W x 40"D x 42"H - 136lbs.
Distance between Arms: 28"
Arm Height: 26"
Distance between recliner and Wall: 3"
Footrest Height: 19"
Fully reclined Length: 75"
Minimum width of doorway for Delivery: 32"
Seat Depth: 21"

Specifications

Hallstrung Chocolate 2 Seat Power Reclining Living Room Set

Features:

Reviews

You're reviewing:

Hallstrung Chocolate 2 Seat Power Reclining Living Room Set

Error 503 Backend fetch failed

Backend fetch failed

Guru Meditation:

XID: 73945687

---

Varnish cache server

Signature Design by Ashley furniture at 1StopBedrooms

Ashley Furniture is one of America's oldest and most respectable furniture companies. Founded in 1945, it began as a small company in Chicago dedicated to selling local products and their own wooden occasional furniture. By the time the eighties rolled around, it had become one of the most instantly recognizable furniture retailers in the country. Still family run all these decades later, the good folks at Ashley Furniture are dedicated to hel...

View more

We have no reviews to display for this product.

Tell Us What You Think!

Tell us what you think about the Hallstrung Chocolate 2 Seat Power Reclining Living Room Set. It will help us provide you with better products in the future and help your fellow 1StopBedrooms shoppers make better purchases.
Free White Glove Delivery
Ships to:

Customers who viewed this also liked
How do monthly payments work?Learn more >>
Buy now and pay over time. It's simple financing that fits your life.

Monthly Payments
Pay over time and split your purchase into 6, 12 monthly payments.

Easy Checkout
Select the monthly payment option when you check out and provide some basic information to get instantly approved.
1Stopbedrooms Rewards
Earn 3% BACK on every purchase! The more you shop, the more you earn.
Membership in Rewards Basic is free and automatic. Reward dollars can be applied toward any future purchase. There are no product restrictions.
Rewards Benefits:
3% BACK on every purchase
Refer friends and get an extra $10 back in Rewards when they make their first purchase of $100 or more
Distressed Finish
A distressed finish provides a look of aged character to any painted or stained surface. In order to achieve this appearance of natural wear, a craftsman will often use a hand finishing process, that may involve sanding through paint, scoring the wood finish, and treating metal surfaces to create a patina similar to the type that comes with a century in the weather. These processes leave the surface of the product with an antique look and feel where each piece is unique.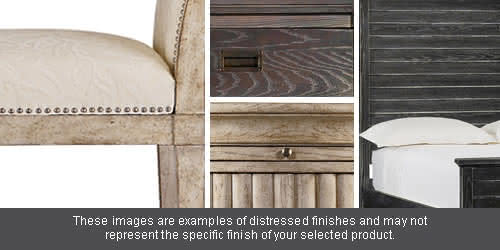 Error 503 Backend fetch failed
Backend fetch failed
Guru Meditation:
XID: 73945690
---
Varnish cache server
Best Price Guarantee
Found a lower price? Just let us know and we'll beat it!
Take advantage of 1stopbedrooms's price match guarantee today!
Call now to speak with a live sales representative 866-456-8823

1 stop is dedicated to always offering the best value to our customers. We will match the price, at the time of purchase, on a Price Match Guarantee product if you find the same item at a lower price at a Designated Major online Retailer or at a local retail competitor's store.
Here's how:
If you find a qualifying lower price online, call (866) 456-8823 and direct a customer service agent to the web site with the lower, or when visiting a 1 stop store, one of our employees will assist you.
On qualifying products, 1 stop will then verify the current price to complete the price match.
Some exclusions apply. See the list of Designated Major Online Retailers and full details.
Have questions or need help with your purchases?