Error 503 Backend fetch failed
Backend fetch failed
Guru Meditation:
XID: 180997613
---
Varnish cache server
Error 503 Backend fetch failed
Backend fetch failed
Guru Meditation:
XID: 180997615
---
Varnish cache server
Description

Details

Default Set Includes:1 Grey and Black Sofa 1 Grey and Black Loveseat

Grey and Black Living Room Set by Global Furniture

Enjoy classic style and top-notch relaxation with this Living Room Set by Global Furniture. The elegant design and exquisite cushioning provides perfect comfort that will keep you cozy and the extra padded arms add the perfect finishing touch.

Features

Bonded Leather
Wood Legs
Grey and Black color


Department: Living Room Sets
Listed Under: U3250 Living Room Sets;
Part of the U3250 Collection by Global Furniture;

Weight & Dimensions

Dimensions and Weight

| | | |
| --- | --- | --- |
| Product Name | Weight | Dimensions |
| Grey and Black Sofa | 137.0 lb | W-36.0" L-81.0" H-34.0" |
| Grey and Black Loveseat | 113.0 lb | W-36.0" L-65.0" H-34.0" |
| Grey and Black Chair | 83.0 lb | W-36.0" L-44.0" H-34.0" |

Note: Some Assembly May be Required.

Specifications

Grey and Black Living Room Set

Features:

Product Type:

living room set

Frame Material:

bonded leather

Sku:

U3250-R6U6-GR/BL-S (M);U3250-R6U6-GR/BL-L (M)

Reviews

You're reviewing:

Grey and Black Living Room Set

Love this Living Room Set from the U3250 and love shopping on 1StopBedroom. The items are always good quality, the prices are great and the shipping is fast!

by Judith Brey

I adore this Living Room Set from the U3250. I think you will too. Not only is this attractive, it is affordable and sturdy! Go for it!

by H Ash

I adore my new Living Room Set! So happy to have found 1StopBedroom.com while perusing home furnishing websites and so happy I found the U3250.

by Angelina crawford

The U3250 Living Room Set is a very nice piece of furniture. It's made of quality material and don't let the cheap price for you it looks like it's made to last.

by Kathy Yedid

There is nothing to complain about as it pertains to this Living Room Set from the U3250 at 1StopBedroom. It's very pretty to look at, it's well-made and the price is definitely right.

by Andrew B

I love the U3250 Living Room Set from 1StopBedroom. It is really strong. I love the style.

by K gadiraju

Shopping for a Living Room Set online with 1StopBedroom was such a simple and enjoyable process. We love the Living Room Set that we ordered and it is exactly as pictured and described. I was skeptical about buying such a big item online without testing it first but 1StopBedroom has converted me to online furniture buying!

by Kristian RIONDA

I can't thank 1StopBedroom enough for carrying such a nice line of furniture as the U3250. It was affordable for me to furnish the entire room, and great-looking. The U3250 Living Room Set is placed in a way that draws immediate attention as soon as you enter the room. I try not to clutter its lovely finished top just a picture of me and my boyfriend and a candle go there. Love this set!

by Nathan Fomby

I'm known as a designer guru among my friends who appreciate my knack for dcor. But at least I'm not a design snob. Was very happy to point them to 1StopBedroom for their own furniture discoveries. At least one of them bought the same U3250 Living Room Set that she saw in my house. Happy to share the joy.

by venkataraoadusumilli W

The U3250 Living Room Set is a winner. I decided to redecorate my home by buying a number of different items from different furniture and home dcor websites. I ordered three items from 1StopBedroom, this one included, and I have to say that those three items were of the best quality. I am a very happy shopper!

by Esther M

Error 503 Backend fetch failed

Backend fetch failed

Guru Meditation:

XID: 180997620

---

Varnish cache server

1StopBedrooms Manufacturer Insights

If you're looking for one of the biggest names in furniture worldwide, you need to look no farther than Global Furniture USA. One of the most respected names in the industry, they have been designing and manufacturing cutting-edge furnishings for decades. Since 1999, they have been dedicated to providing top-shelf, visionary products for the entire home. Their unique system of development and shipping means that they are able to offer their eu...

View more
Free In Home Delivery
Ships to:

Customers who viewed this also liked
How do monthly payments work?Learn more >>
Buy now and pay over time. It's simple financing that fits your life.

Monthly Payments
Pay over time and split your purchase into 6, 12 monthly payments.

Easy Checkout
Select the monthly payment option when you check out and provide some basic information to get instantly approved.
1Stopbedrooms Rewards
Earn 3% BACK on every purchase! The more you shop, the more you earn.
Membership in Rewards Basic is free and automatic. Reward dollars can be applied toward any future purchase. There are no product restrictions.
Rewards Benefits:
3% BACK on every purchase
Refer friends and get an extra $10 back in Rewards when they make their first purchase of $100 or more
Distressed Finish
A distressed finish provides a look of aged character to any painted or stained surface. In order to achieve this appearance of natural wear, a craftsman will often use a hand finishing process, that may involve sanding through paint, scoring the wood finish, and treating metal surfaces to create a patina similar to the type that comes with a century in the weather. These processes leave the surface of the product with an antique look and feel where each piece is unique.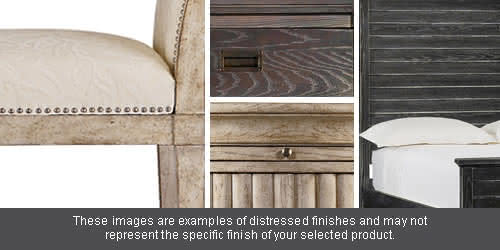 Error 503 Backend fetch failed
Backend fetch failed
Guru Meditation:
XID: 180997623
---
Varnish cache server
Best Price Guarantee
Found a lower price? Just let us know and we'll beat it!
Take advantage of 1stopbedrooms's price match guarantee today!
Call now to speak with a live sales representative 866-456-8823

1 stop is dedicated to always offering the best value to our customers. We will match the price, at the time of purchase, on a Price Match Guarantee product if you find the same item at a lower price at a Designated Major online Retailer or at a local retail competitor's store.
Here's how:
If you find a qualifying lower price online, call (866) 456-8823 and direct a customer service agent to the web site with the lower, or when visiting a 1 stop store, one of our employees will assist you.
On qualifying products, 1 stop will then verify the current price to complete the price match.
Some exclusions apply. See the list of Designated Major Online Retailers and full details.
Have questions or need help with your purchases?