Error 503 Backend fetch failed
Backend fetch failed
Guru Meditation:
XID: 105789865
---
Varnish cache server
Error 503 Backend fetch failed
Backend fetch failed
Guru Meditation:
XID: 105789867
---
Varnish cache server
Description

Details

Mansion Bedroom Set Includes:

1pc Mount Vernon Architect Mansion Bed (Includes: Headboard, Footboard, and Rails) optional for Queen, King, and Cal King sizes
1pc Mount Vernon Architect Nightstand
1pc Mount Vernon Architect Dresser
1pc Mount Vernon Architect Landscape Mirror

Save on Additional - Bedroom Accessories Available Below

Mount Vernon Architect Tall Chest
Mount Vernon Architect Bachelor's Chest w/ Drawer Deck
Mount Vernon Architect Bachelor's Chest w/ Door Deck
Mount Vernon Architect Bachelor's Chest
Mount Vernon Architect Lingerie Chest
Mount Vernon Architect Dressing Chest
Mount Vernon Architect Armoire
Mount Vernon Architect Open Nightstand
Mount Vernon Architect Dressing Mirror

Crafted of the finest North American maple
Vernon finish
Also available in our 25+ finishes
Burnished highlights are employed to create a stunning antique finish
Fortress's clear coating will resist the most annoying problem of watermarks
Providing an aged, acquired look to each piece
Heart shaped scroll motif design
Fluted pilasters and twisted foot and capitals
Configure below to avail set discount when purchase on additional accessories
APPX 8-10 WEEKS FOR DELIVERY.

Weight & Dimensions

Specifications

Durham Furniture Mount Vernon Architect Mansion Bedroom Set in Vernon

Features:

Frame Material:

wood, glass, metal

Style:

contemporary, country

Sku:

501-130H;501-130F;501-130W;501-203

Reviews

You're reviewing:

Durham Furniture Mount Vernon Architect Mansion Bedroom Set in Vernon

My husband recently bought me a Bedroom Set as a surprise gift for our anniversary. He knows how much I love the Mount Vernon collection due to the versatility of the collection. This specific item is now one of my favorite pieces in my home. It is beautiful and stylish.

by alyssa Sylvestro

My Durham Furniture Mount Vernon collection Bedroom Set arrived as promised and Im more than pleased. Its a very nice and sturdy piece of furniture. I will continue to update as time goes on, but for the time being Im more than pleased with what I received. Out of 5 stars I would give this 5 stars.

by G Vaughan

My husband always says I have champagne tastes on a beer budget, but I like nice things and don't like to overpay! Fortunately I've found the Mount Vernon collection from Durham Furniture, and just received the Bedroom Set from it that I ordered. It's lovely, seems to be well-made, and the price was right. Win-win!

by M Billig

Error 503 Backend fetch failed

Backend fetch failed

Guru Meditation:

XID: 105789872

---

Varnish cache server

1StopBedrooms Manufacturer Insights

There are times when it pays to go with the best. Whether it's a car, a home or any other major purchase – if it's an investment, you'd better make it a good one. One of the most significant purchases you make over your lifetime is furniture. If your planning on investing your hard-earned money into a dining set or living room set, doesn't it make sense to be sure that the product you are buying is the best on the market? This is particularly ...

View more
Free White Glove Delivery
Ships to:

Customers who viewed this also liked
How do monthly payments work?Learn more >>
Buy now and pay over time. It's simple financing that fits your life.

Monthly Payments
Pay over time and split your purchase into 6, 12 monthly payments.

Easy Checkout
Select the monthly payment option when you check out and provide some basic information to get instantly approved.
1Stopbedrooms Rewards
Earn 3% BACK on every purchase! The more you shop, the more you earn.
Membership in Rewards Basic is free and automatic. Reward dollars can be applied toward any future purchase. There are no product restrictions.
Rewards Benefits:
3% BACK on every purchase
Refer friends and get an extra $10 back in Rewards when they make their first purchase of $100 or more
Distressed Finish
A distressed finish provides a look of aged character to any painted or stained surface. In order to achieve this appearance of natural wear, a craftsman will often use a hand finishing process, that may involve sanding through paint, scoring the wood finish, and treating metal surfaces to create a patina similar to the type that comes with a century in the weather. These processes leave the surface of the product with an antique look and feel where each piece is unique.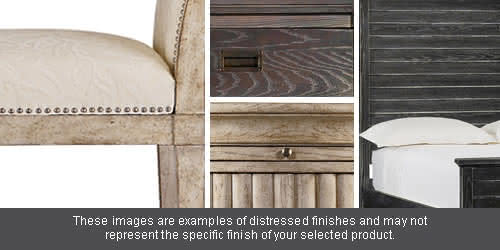 Error 503 Backend fetch failed
Backend fetch failed
Guru Meditation:
XID: 105789875
---
Varnish cache server
Best Price Guarantee
Found a lower price? Just let us know and we'll beat it!
Take advantage of 1stopbedrooms's price match guarantee today!
Call now to speak with a live sales representative 866-456-8823

1 stop is dedicated to always offering the best value to our customers. We will match the price, at the time of purchase, on a Price Match Guarantee product if you find the same item at a lower price at a Designated Major online Retailer or at a local retail competitor's store.
Here's how:
If you find a qualifying lower price online, call (866) 456-8823 and direct a customer service agent to the web site with the lower, or when visiting a 1 stop store, one of our employees will assist you.
On qualifying products, 1 stop will then verify the current price to complete the price match.
Some exclusions apply. See the list of Designated Major Online Retailers and full details.
Have questions or need help with your purchases?