Error 503 Backend fetch failed
Backend fetch failed
Guru Meditation:
XID: 43915961
---
Varnish cache server
Error 503 Backend fetch failed
Backend fetch failed
Guru Meditation:
XID: 43915963
---
Varnish cache server
Description

Details

The opulent white finish of the Chaviano Pearl White Living Room Set is complemented exquisitely by its button-tufted contemporary styling. The durable frame is made of kiln dried hardwood for years of sturdy comfort. Chrome features like the door knocker handles and the finished legs add sparkle, while the luxurious padded leatherette upholstery brings brightness and relaxation into your living room. Pocket coiled springs and supportive cushions ensure pleasant, comfortable seating for you, your family, and your guests. The set starts with a tufted sofa and loveseat, with a tufted chair and ottoman also available in the Chaviano Collection from Coaster.

Part of Chaviano Collection

Kiln dried hardwood frame

Heavy duty chrome door knocker handles

Deep button tufting

Pearlized breathable material

Chrome finished legs

Attached seat and back cushions

Pocket coiled springs

Upholstered in padded leatherette

Nailhead trim

Weight & Dimensions

Sofa: 87"W x 35.5"D x 29.5"H - 97lbs.
Loveseat: 60"W x 35.5"D x 29.5"H - 82lbs.
Chair: 33"W x 35.5"D x 29.5"H - 71lbs.
Ottoman: 41"W x 40.5"D x 21"H - 47lbs.

Specifications

Chaviano Pearl White Living Room Set

Features:

| | |
| --- | --- |
| Brand: | Coaster |
| Collection: | Chaviano Collection |
| Product Type: | living room set |
| Finish: | white |
| Key Features: | tufted |
| Frame Material: | vinyl |
| Style: | contemporary |
| Sku: | 505391;505392 |

Reviews

You're reviewing:

Chaviano Pearl White Living Room Set

Seeing the same great comments over and over prompted me to give the Chaviano Living Room Set a shot. Mine arrived a week ago, and my biggest problem is deciding where it will look best.

by A Spector

I make a lot of money. I bought the Chaviano Living Room Set from 1StopBedroom. I cant believe the quality.

by Gary J

I am from India and just arrived in America. I needed a Living Room Set and bought the Chaviano from 1StopBedroom furniture that was sold on 1StopBedroom. It is a great piece. That is made of all natural materials.

by T Allen

I am writing to tell you not to hesitate if you're considering the Chaviano Living Room Set. You won't find a better looking, functional piece of furniture at a better price.

by Sandra Davis

I bought this Living Room Set from the Chaviano because my old one had broken. I love it so much that I am going to buy a second one to replace my husbands old Living Room Set.

by Aaron Banderas

The Coaster Chaviano Living Room Set that I purchased from you came very quickly! We absolutely love how it pulls our room together! I am very pleased with how well it was packaged and everything was there and ready to install. Thank you so much for taking the time to package it so it wouldn't get damaged. It is a beautiful piece and we are so happy with how well it matched the description on the site. Thank you again!

by Amanda A

Great Living Room Set! I am so happy with the fact that the item I order is just as good as it was described. I am so happy and I love so many of the other items from the Coaster Chaviano collection that I am looking at buying a number of new things for my home.

by Tammy knight

Like to show off a little? Flaunt a new Chaviano Living Room Set like I did, and you'll have everyone complimenting your excellent design taste.

by Cristene Sullivan

I would tell all my friends to purchase this Chaviano Living Room Set and DONT LOOK BACK! This was a wonderful purchase for me and I can tell that the material is not flimsy and its built to last. Everything that I have purchased from 1StopBedroom over the years has been GREAT!

by A Gardner

Error 503 Backend fetch failed

Backend fetch failed

Guru Meditation:

XID: 43915968

---

Varnish cache server

Coaster furniture at 1StopBedrooms

Since their founding over two decades ago, Coaster® has long aimed to be a benchmark for quality and innovation in the world of home and business furniture — whether it's in their lines of mid-century and contemporary furniture for home and office — or the many other collections they offer at always-competitive prices. When you browse their sets, you'll notice how highly diversified this brand truly is. The only real signature to their work is...

View more
Free White Glove Delivery
Ships to:

Customers who viewed this also liked
How do monthly payments work?Learn more >>
Buy now and pay over time. It's simple financing that fits your life.

Monthly Payments
Pay over time and split your purchase into 6, 12 monthly payments.

Easy Checkout
Select the monthly payment option when you check out and provide some basic information to get instantly approved.
1Stopbedrooms Rewards
Earn 3% BACK on every purchase! The more you shop, the more you earn.
Membership in Rewards Basic is free and automatic. Reward dollars can be applied toward any future purchase. There are no product restrictions.
Rewards Benefits:
3% BACK on every purchase
Refer friends and get an extra $10 back in Rewards when they make their first purchase of $100 or more
Distressed Finish
A distressed finish provides a look of aged character to any painted or stained surface. In order to achieve this appearance of natural wear, a craftsman will often use a hand finishing process, that may involve sanding through paint, scoring the wood finish, and treating metal surfaces to create a patina similar to the type that comes with a century in the weather. These processes leave the surface of the product with an antique look and feel where each piece is unique.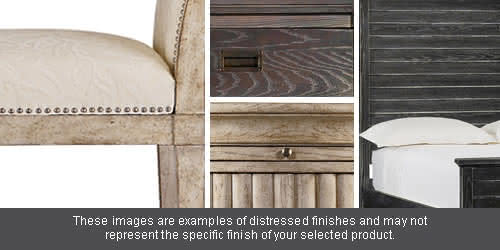 Error 503 Backend fetch failed
Backend fetch failed
Guru Meditation:
XID: 43915971
---
Varnish cache server
Best Price Guarantee
Found a lower price? Just let us know and we'll beat it!
Take advantage of 1stopbedrooms's price match guarantee today!
Call now to speak with a live sales representative 866-456-8823

1 stop is dedicated to always offering the best value to our customers. We will match the price, at the time of purchase, on a Price Match Guarantee product if you find the same item at a lower price at a Designated Major online Retailer or at a local retail competitor's store.
Here's how:
If you find a qualifying lower price online, call (866) 456-8823 and direct a customer service agent to the web site with the lower, or when visiting a 1 stop store, one of our employees will assist you.
On qualifying products, 1 stop will then verify the current price to complete the price match.
Some exclusions apply. See the list of Designated Major Online Retailers and full details.
Have questions or need help with your purchases?