Error 503 Backend fetch failed
Backend fetch failed
Guru Meditation:
XID: 78975371
---
Varnish cache server
Error 503 Backend fetch failed
Backend fetch failed
Guru Meditation:
XID: 78975373
---
Varnish cache server
Description

Details

Surround yourself in luxury with the sumptuous top grain leather and lustrous Marco brown finish of the Arizona Marco Living Room Set. This set is infinitely comfortable, with fully padded outside panels, encapsulated spring coil seat cores, high resiliency foam, and blown fiber filling. For extra durability, this Leather Italia USA furniture has a sinuous steel spring suspension, lining cloths on the seat platforms, elastic webbing for back cushions, and a 3-channel sewn breathable woven bag under the upholstery. Nail head trim adorns the front, sides, and back. This set from the Arizona Collection includes the impressive sofa and loveseat, as well as extra items like the Marco chair and ottoman.

Part of Arizona Collection

Marco Finish

Top Grain Leather

Blown Fiber Filling

Fully Padded Outside Panels

Multiple Rows of Encapsulated Coil Springs Inside the Seat Core

Premium Kiln Dried Hardwood Laminate

High Resiliency Polyurethane Foam

4" Space Between Center Springs

Sinuous Steel Spring Suspension

Elastic Cloth is Underpaid to Insulate Spring from Foam

Lining Cloth on Seat Platform

High Resiliency Elastic Webbing Supports the Back Cushions

3 Channel Sewn Breathable Woven Bag under Upholstery

HD Foam with Pocketed Coils Seat Core

Compression: 100N to 110N

70.5lbs. Foam Density

Loose Back & Seat Cushions

Padded front sides and back with hand crafted nail head trim

Beautifully sculpted rolled arms

Detailed solid wood feet

Weight & Dimensions

Sofa: 89.25"L x 40.5"D x 40.5"H - 163lbs.
Loveseat: 66.75"L x 40.5"D x 40.5"H - 122lbs.
Seat Height: 20"
Seat Depth: 21"
Arm Height: 24"
Inside Arm Width: 44.25"
Chair: 44.25"L x 40.5"D x 40.5"H - 84lbs.
Seat Height: 20"
Seat Depth: 21"
Arm Height: 24"
Inside Arm Width: 21.25"
Ottoman: 26"L x 21"D x 20"H

Specifications

Arizona Marco Living Room Set

Features:

Product Type:

living room set

Key Features:

nailhead trim

Sku:

1444-6110-0304234;1444-6110-0204234

Reviews

You're reviewing:

Arizona Marco Living Room Set

If you want the absolute best, look no further than the Arizona Living Room Set by Leather Italia. Don't let the bargain price fool you.

by D Lee

Splurged on the Arizona Living Room Set with some housewarming gift money. What a nice accent piece to go with other furniture I already had. Solid, sleek and so, so pretty.

by Betty P

There is no way anyone can go wrong with the Arizona Living Room Set. On a 5-star scale, it's a 6.

by jose J

This Living Room Set from the Arizona is amazing, it is so good and so awesome. I was not expecting to like this piece as much as I do. I highly recommend.

by Brandi B

I was afraid to buy a low priced piece of furniture until I saw the Arizona Living Room Set at a friend's house. I had equated that with questionable quality, but was told the Arizona was nothing like that. Well, no doubt, this was a good-looking, sturdy Living Room Set. My fears sufficiently assuaged, I returned home to order my own Arizona Living Room Set. My friend's advice was right on point, and now I have a beautiful piece added to my furniture collection.

by Maureen yang

Wow, my Leather Italia Living Room Set from the Arizona arrived in perfect condition and was a snap to order. Buying from 1StopBedroom was painless too their site was easy to navigate and the price was right. Delivery excellent. Great experience overall.

by L Lemonius

I never thought I would like the Arizona Living Room Set I bought from 1StopBedroom as much as I do. I love it. It is very durable.

by Jeremy S

I bought an Arizona Living Room Set from 1StopBedroom. I love it. It does not fall apart when I move it.

by chelsea L

I cannot recommend this Living Room Set enough, I love how the Arizona looks and feels. You will too!

by Gerald Brimmer

I can't remember the last time I found such amazing value in furniture shopping. I must have recommended the Arizona Living Room Set to everyone I know who's looking for a really unique style.

by Marcella S

Error 503 Backend fetch failed

Backend fetch failed

Guru Meditation:

XID: 78975378

---

Varnish cache server

1StopBedrooms Manufacturer Insights

When Leather Italia USA launched back in 1997, they did so with the promise of creating furniture of the best quality, at the best prices possible. The CEO was instrumental in this; drawing from his experience in the global furniture market, tanneries, and supply chain logistics, CEO Taylor Campbell knew offering great furniture at great prices would be an ambitious undertaking, but one that would put the company on the map and earn the praise...

View more
Free White Glove Delivery
Ships to:

Customers who viewed this also liked
How do monthly payments work?Learn more >>
Buy now and pay over time. It's simple financing that fits your life.

Monthly Payments
Pay over time and split your purchase into 6, 12 monthly payments.

Easy Checkout
Select the monthly payment option when you check out and provide some basic information to get instantly approved.
1Stopbedrooms Rewards
Earn 3% BACK on every purchase! The more you shop, the more you earn.
Membership in Rewards Basic is free and automatic. Reward dollars can be applied toward any future purchase. There are no product restrictions.
Rewards Benefits:
3% BACK on every purchase
Refer friends and get an extra $10 back in Rewards when they make their first purchase of $100 or more
Distressed Finish
A distressed finish provides a look of aged character to any painted or stained surface. In order to achieve this appearance of natural wear, a craftsman will often use a hand finishing process, that may involve sanding through paint, scoring the wood finish, and treating metal surfaces to create a patina similar to the type that comes with a century in the weather. These processes leave the surface of the product with an antique look and feel where each piece is unique.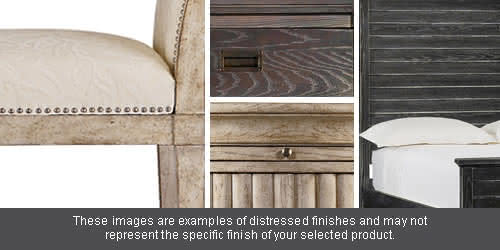 Error 503 Backend fetch failed
Backend fetch failed
Guru Meditation:
XID: 78975381
---
Varnish cache server
Best Price Guarantee
Found a lower price? Just let us know and we'll beat it!
Take advantage of 1stopbedrooms's price match guarantee today!
Call now to speak with a live sales representative 866-456-8823

1 stop is dedicated to always offering the best value to our customers. We will match the price, at the time of purchase, on a Price Match Guarantee product if you find the same item at a lower price at a Designated Major online Retailer or at a local retail competitor's store.
Here's how:
If you find a qualifying lower price online, call (866) 456-8823 and direct a customer service agent to the web site with the lower, or when visiting a 1 stop store, one of our employees will assist you.
On qualifying products, 1 stop will then verify the current price to complete the price match.
Some exclusions apply. See the list of Designated Major Online Retailers and full details.
Have questions or need help with your purchases?