Error 503 Backend fetch failed
Backend fetch failed
Guru Meditation:
XID: 74019091
---
Varnish cache server
Error 503 Backend fetch failed
Backend fetch failed
Guru Meditation:
XID: 74019093
---
Varnish cache server
Description

Details

Luxuriously scaled extra deep sofa grouping with transitional tapered foot and exposed wood panels.

Part of Arch Salvage Collection

Down blend seat cushions

Tapered foot

Exposed wood panels

Includes toss pillows

Ottomon features extra deep foam cushions

Weight & Dimensions

Sofa: 97"W x 44.75"D x 30.5"H - 90lbs.
Chair: 35"W x 39.75"D x 30.5"H - 45lbs.
Ottoman: 30.5"W x 22.5"D x 18"H - 15lbs.

Specifications

Arch Salvage Jardin Living Room Set

Features:

Product Type:

living room set

Sku:

533501-5023AA;533503-5023AA

Reviews

You're reviewing:

Arch Salvage Jardin Living Room Set

I am a huge fan of the art Arch Salvage collection. Its because of this that I bought the Living Room Set. It is so nice and it goes really well with the other pieces of furniture in my home.

by Beitler D

I love to shop online. I can avoid the crowds and shop in my own home, at my own pace. I have a number of favorite online stores and now I can add 1StopBedroom to my list. I adore the art Arch Salvage collection and I purchased the Living Room Set the other day. It is perfect for the price and I am so glad I found this store and I plan to buy more pieces very soon.

by Daniel James

The deal I got from 1StopBedroom for my new Living Room Set has got me giddy with joy. Ive always wanted something from the Arch Salvage collection and this Living Room Set is the best Ive ever owned. Thank you 1StopBedroom!

by Jerry Wang

We added a new office section in our house so we bought the Living Room Set from the Arch Salvage collection. And it was a great addition to the space!

by Hyram c

Error 503 Backend fetch failed

Backend fetch failed

Guru Meditation:

XID: 74019098

---

Varnish cache server

1StopBedrooms Manufacturer Insights

If you're looking for heirloom quality furniture that combines the very best in style and function, A.R.T. Home Furnishings has you covered. Comprised of a group of dedicated artisans and designers, this Canadian company offers luxury, modern furnishings constructed to exacting, classical furniture building standards. No detail is missed - from traditional English dovetail accents to built-in USB ports; they have an exacting eye for quality an...

View more
Free White Glove Delivery
Ships to:

Customers who viewed this also liked
How do monthly payments work?Learn more >>
Buy now and pay over time. It's simple financing that fits your life.

Monthly Payments
Pay over time and split your purchase into 6, 12 monthly payments.

Easy Checkout
Select the monthly payment option when you check out and provide some basic information to get instantly approved.
1Stopbedrooms Rewards
Earn 3% BACK on every purchase! The more you shop, the more you earn.
Membership in Rewards Basic is free and automatic. Reward dollars can be applied toward any future purchase. There are no product restrictions.
Rewards Benefits:
3% BACK on every purchase
Refer friends and get an extra $10 back in Rewards when they make their first purchase of $100 or more
Distressed Finish
A distressed finish provides a look of aged character to any painted or stained surface. In order to achieve this appearance of natural wear, a craftsman will often use a hand finishing process, that may involve sanding through paint, scoring the wood finish, and treating metal surfaces to create a patina similar to the type that comes with a century in the weather. These processes leave the surface of the product with an antique look and feel where each piece is unique.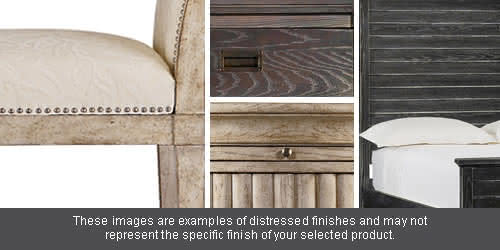 Error 503 Backend fetch failed
Backend fetch failed
Guru Meditation:
XID: 74019101
---
Varnish cache server
Best Price Guarantee
Found a lower price? Just let us know and we'll beat it!
Take advantage of 1stopbedrooms's price match guarantee today!
Call now to speak with a live sales representative 866-456-8823

1 stop is dedicated to always offering the best value to our customers. We will match the price, at the time of purchase, on a Price Match Guarantee product if you find the same item at a lower price at a Designated Major online Retailer or at a local retail competitor's store.
Here's how:
If you find a qualifying lower price online, call (866) 456-8823 and direct a customer service agent to the web site with the lower, or when visiting a 1 stop store, one of our employees will assist you.
On qualifying products, 1 stop will then verify the current price to complete the price match.
Some exclusions apply. See the list of Designated Major Online Retailers and full details.
Have questions or need help with your purchases?