Error 503 Backend fetch failed
Backend fetch failed
Guru Meditation:
XID: 119769931
---
Varnish cache server
Error 503 Backend fetch failed
Backend fetch failed
Guru Meditation:
XID: 119769933
---
Varnish cache server
Description

Details

Part of Amelia Collection

Crafted from birch solids & birch veneers

Antique toffee finish

English

Dovetail Construction

Full extension metal side drawer glides

Antique brass knob & bail pull hardware

Non-glare adjustable task lighting

Locking file drawer

Fully stained interior drawers

Chamfered corners with soft concave shaping

Bracket feet

Framed drawer fronts with overlays

Fancy face veneer top with bead molding

Chair features upholstered back with saber legs, tufted brown vinyl upholstery, height adjustable and castered and nailhead trim

Flip down keyboard tray in credenza

Weight & Dimensions

Writing Desk: 60"W x 30"D x 30"H - 105lbs.
Lateral File: 32"W x 20"D x 31"H - 130lbs.
Jr Executive Office Chair: 26"W x 27"D x 42"H - 55lbs.
Credenza: 66"W x 24"D x 31"H - 132lbs.
Credenza with Hutch: 67"W x 24"D x 79"H - 376lbs.

Specifications

Amelia Antique Toffee Jr Executive Home Office Set

Features:

Product Type:

home office set

Sku:

487-HOJ-JED;487-HO197

Reviews

You're reviewing:

Amelia Antique Toffee Jr Executive Home Office Set

The Amelia is designed for people with decorating flair. The Amelia Office Set would look good anywhere in the house. It's now my favorite piece of accent furniture.

by C Goralski

Amelia Office Set is phenomenal. You wont be disappointed! I promise. The price is amazing for the quality of the piece.

by Gina Silveira

The Office Set 1StopBedrooms Amelia goes well with our other furniture. It is so sturdy and the materials are all natural.

by Christina harper

I am from a small town. I went to 1StopBedroom and bought the Amelia Office Set. It is strong and sturdy.

by Ranez s

I needed a new Office Set. I bought the Amelia from 1StopBedroom. Wow! It is really nice and well made.

by Evan Reyna

My wife and I are beyond thrilled with our recent purchase of this Amelia Office Set. It was exactly what we were looking for with our crazy schedule. Thankfully the Amelia is also reasonably priced which makes it so much more enjoyable.

by Matthew J

ADORE this Office Set! The Amelia is just darling. I cant believe I havent ordered from here before. 1StopBedroom is great!

by Debra Thorn

Error 503 Backend fetch failed

Backend fetch failed

Guru Meditation:

XID: 119769938

---

Varnish cache server

1StopBedrooms Manufacturer Insights

In 1992, Richard Brian and seven of his most trusted friends took a financial leap and began their own business manufacturing chairs and table tops. The furniture business is a competitive one, but Brian wasn't a man to be intimidated. Even though he was only able to afford a basement level showroom in High Point, he took his wooden chairs out into the streets of America's furniture heartland and gave them the exposure he knew they deserved. I...

View more
Free White Glove Delivery
Ships to:

Customers who viewed this also liked
How do monthly payments work?Learn more >>
Buy now and pay over time. It's simple financing that fits your life.

Monthly Payments
Pay over time and split your purchase into 6, 12 monthly payments.

Easy Checkout
Select the monthly payment option when you check out and provide some basic information to get instantly approved.
1Stopbedrooms Rewards
Earn 3% BACK on every purchase! The more you shop, the more you earn.
Membership in Rewards Basic is free and automatic. Reward dollars can be applied toward any future purchase. There are no product restrictions.
Rewards Benefits:
3% BACK on every purchase
Refer friends and get an extra $10 back in Rewards when they make their first purchase of $100 or more
Distressed Finish
A distressed finish provides a look of aged character to any painted or stained surface. In order to achieve this appearance of natural wear, a craftsman will often use a hand finishing process, that may involve sanding through paint, scoring the wood finish, and treating metal surfaces to create a patina similar to the type that comes with a century in the weather. These processes leave the surface of the product with an antique look and feel where each piece is unique.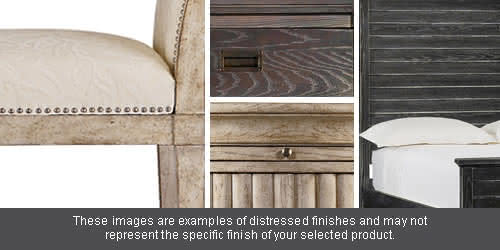 Error 503 Backend fetch failed
Backend fetch failed
Guru Meditation:
XID: 119769941
---
Varnish cache server
Best Price Guarantee
Found a lower price? Just let us know and we'll beat it!
Take advantage of 1stopbedrooms's price match guarantee today!
Call now to speak with a live sales representative 866-456-8823

1 stop is dedicated to always offering the best value to our customers. We will match the price, at the time of purchase, on a Price Match Guarantee product if you find the same item at a lower price at a Designated Major online Retailer or at a local retail competitor's store.
Here's how:
If you find a qualifying lower price online, call (866) 456-8823 and direct a customer service agent to the web site with the lower, or when visiting a 1 stop store, one of our employees will assist you.
On qualifying products, 1 stop will then verify the current price to complete the price match.
Some exclusions apply. See the list of Designated Major Online Retailers and full details.
Have questions or need help with your purchases?