Error 503 Backend fetch failed
Backend fetch failed
Guru Meditation:
XID: 119228582
---
Varnish cache server
Error 503 Backend fetch failed
Backend fetch failed
Guru Meditation:
XID: 119228584
---
Varnish cache server
Description

Details

Set includes: bed, nightstand, mirror and dresser
Bed available in Twin or Full size
Arched mirror and headboard
7-Drawer Dresser
Floresville Collection
Playful pink finish
Perfect for girl's room
Hardwood solids and veneers
Decorative white floral hardware
Turned finials and ball feet
Storage drawers and baskets
Some assembly required
Mattresses not included

The Floresville Bedroom Set in Pink by Acme Furniture will help you create a bright and airy look in the youth bedroom in your home! Starting with estate bed with large white floral motif found both headboard and footboard, the whimsical Floresville Girls Collection reflects all thing floral. Bed features gorgeous pink finish with white daisy carving on the headboard and footboard, while beautiful round finial and shaped headboard creates a "girly" look. Complemented by the scalloped top found throughout, the case goods also reflect the floral motifs with the decorative white floral knobs. Each piece is crafted with fine attention to details for a charming look and displays a simple yet transitional design to enhance the aesthetic appeal of your child's settings with the finish of course is in a playful pink.

Set Includes: 1 Bed, 1 Nightstand, 1 Mirror, 1 Dresser

Dimensions:

Twin Bed 56

" H

Full Bed 56" H

Nightstand 22" x 16" x 29"H

Arched Mirror

30" x 43"H

7-Drawer Dresser54" x 17" x 33"H


Matching Items:

Mirror Door Chest42" x 18" x 64"H
TV Armoire40" W x 20" D x 64" H
Trundle41"W x 75"L x 12''H

Weight & Dimensions

Specifications

Acme Floresville Arched Panel Bedroom Set in Pink

Features:

Sku:

00735T-HB;00736T-FB;00737T-R;0739

Reviews

You're reviewing:

Acme Floresville Arched Panel Bedroom Set in Pink

Choosing among the ACME Floresville collection was the most difficult part of buying a new Bedroom Set. The sales staff at 1stopbedroom made my experience easy and inexpensive by matching my needs to the proper Bedroom Set. I love my new furniture store!

by Jyoti Benton

Error 503 Backend fetch failed

Backend fetch failed

Guru Meditation:

XID: 119228589

---

Varnish cache server

1StopBedrooms Manufacturer Insights

Value and Integrity are critical to the everyone at ACME furnishing. The satisfaction of their customers is always priority one, and from that simple philosophy, they have built one of the most successful furniture empires in America. What began as a simple store in 1980's Los Angeles have grown over the years to become one of the country's largest producers and distributors of high-quality home furnishings designed to enhance any home. With s...

View more
Free White Glove Delivery
Ships to:

Customers who viewed this also liked
How do monthly payments work?Learn more >>
Buy now and pay over time. It's simple financing that fits your life.

Monthly Payments
Pay over time and split your purchase into 6, 12 monthly payments.

Easy Checkout
Select the monthly payment option when you check out and provide some basic information to get instantly approved.
1Stopbedrooms Rewards
Earn 3% BACK on every purchase! The more you shop, the more you earn.
Membership in Rewards Basic is free and automatic. Reward dollars can be applied toward any future purchase. There are no product restrictions.
Rewards Benefits:
3% BACK on every purchase
Refer friends and get an extra $10 back in Rewards when they make their first purchase of $100 or more
Distressed Finish
A distressed finish provides a look of aged character to any painted or stained surface. In order to achieve this appearance of natural wear, a craftsman will often use a hand finishing process, that may involve sanding through paint, scoring the wood finish, and treating metal surfaces to create a patina similar to the type that comes with a century in the weather. These processes leave the surface of the product with an antique look and feel where each piece is unique.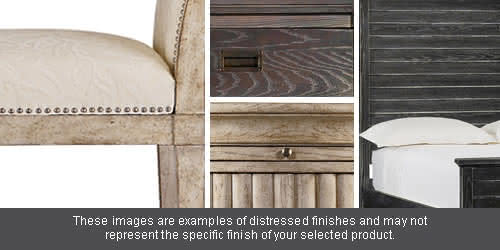 Error 503 Backend fetch failed
Backend fetch failed
Guru Meditation:
XID: 119228592
---
Varnish cache server
Best Price Guarantee
Found a lower price? Just let us know and we'll beat it!
Take advantage of 1stopbedrooms's price match guarantee today!
Call now to speak with a live sales representative 866-456-8823

1 stop is dedicated to always offering the best value to our customers. We will match the price, at the time of purchase, on a Price Match Guarantee product if you find the same item at a lower price at a Designated Major online Retailer or at a local retail competitor's store.
Here's how:
If you find a qualifying lower price online, call (866) 456-8823 and direct a customer service agent to the web site with the lower, or when visiting a 1 stop store, one of our employees will assist you.
On qualifying products, 1 stop will then verify the current price to complete the price match.
Some exclusions apply. See the list of Designated Major Online Retailers and full details.
Have questions or need help with your purchases?